If you are interested in Sony's Timescape UI but you don't have a Sony phone, you can now install the Sony's Xperia launcher on your any Android device that running Android Ice Cream Sandwich and Jelly Bean.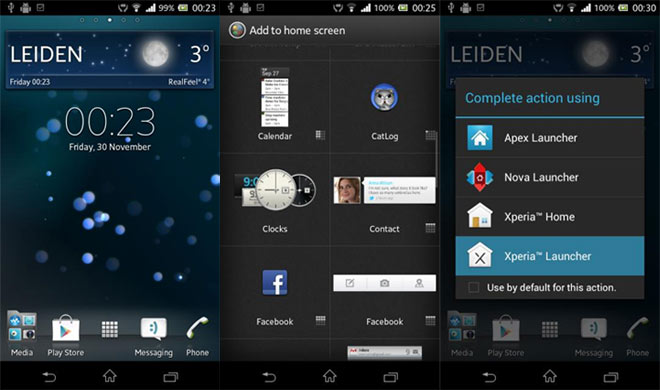 The Sony's Xperia launcher supported both tablets and smartphones that running Android ICS and Jelly Bean.
The launcher itself is pretty good, allowing you to add up to 11 homescreens with customizable desktop and app drawer grid size. Resizable widgets, support for various icon packs and creating backups are some of the other features of the launcher.
Since the Sony's Xperia launcher is APK files,
you just put it on your phone and hit install. Naturally, you have to allow the installation from unknown sources in the settings menu.
For more information and full lists of features, you can visit the website below.