HTC M7 was revealed by HTC's chairman, Peter Chou. He showed off the M7 that yet to announce during the company year end party.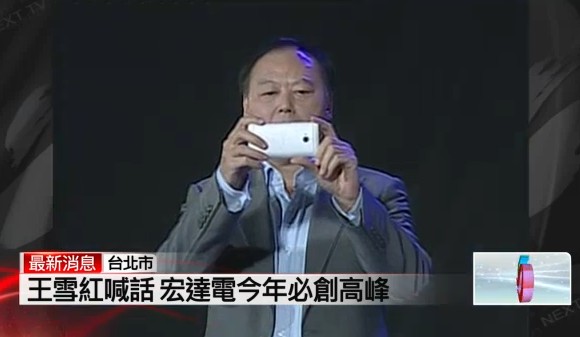 The M7 makes appearance when Mr. Chou is trying to take picture og the gathered crowd. Unfortunately, it just appear with white cover, I can't see the front of it. From the images above, it makes me feel that Mr. Chou is taking picture with the Sony Xperia P (obviously not Xperia P).
Here are the video that Mr. Chou is screaming the M7 name:
The M7 is expected to announce during HTC press conference that held in New York and London. Are you exited? leave a comment.