The HTC One's successor has received its DLNA certification, which is labeled as HTC New One instead of The All New HTC One.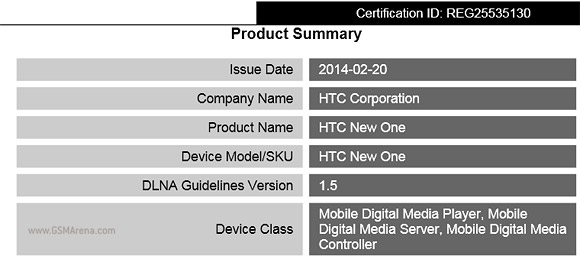 The device was certified by the DLNA organization on 20th of February. The New One is expected to sport a 5" 1080p display, Snapdragon 801 processor and two cameras with 4 MP resolution.
The New One will be running on Android 4.4.2 KitKat with Sense 6 UI. Speaking to the Sense 6 UI, a screen recording has appeared in a video on the New One.
The video shows the motion gestures, BoomSound and Beats Audio settings in the menu. The device is supposed to be unveiled on March 25th.
Source
Via