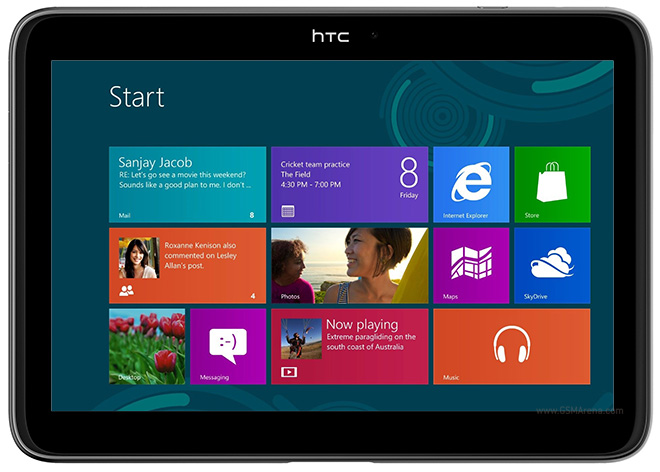 HTC previously introduced a 7-inch tablet: HTC Flyer is the first time included in the digital pen HTC Pen design is also equipped with HTC's own Sense interface, listed in Taiwan, there are a lot of consumers to buy, even by the Chairman Cher Wang brought donated to six high school.
But later, HTC In addition to the 10-inch tablet HTC Jetstream launched in a foreign country, not the advent of new tablet; This is an intriguing puzzle Tablet HTC Do not do it?
Today a rumor a little HTC will not only continue to do flat, but also cross over into a different flat areas.
(Bloomberg)
Bloomberg
reports, HTC is developing two tablet device operating system equipped with Windows RT, is expected to be launched in 2013; Both tablet is a 12-inch screen, the other is a 7-inch, 7-inch version will call The functionality of the phone, the two machines will use Qualcomm processor.
Allegation, HTC had to consider to develop a Windows 8 tablet, but then think that the cost is too high, when the price might be sold for $ 1,000, so the proposal was shelved, the strategy of being the first to develop Windows RT tablet-based.
If you do not know Windows RT, it is in fact similar to Windows 8 tablet operating system, but you can perform on the ARM architecture hardware, general smartphone, tablet processors are basically using the ARM architecture, the relative Intel's x86 architecture processors are very different.
The Windows RT operating system is mature enough to compete with systems such as Android, iOS, is another problem, HTC whether tablet center of gravity shifted to Windows RT interface?
Or later there will be Android / Windows RT two systems architecture flat products?
These problems may have to wait until next year before they clear.