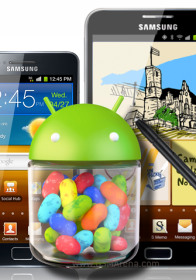 Here is some good news for Galaxy S II and Galaxy Note users. The Jelly Bean update is coming soon to both device next month.
Both device will be skip the initial 4.1.1 Jelly Bean update release and move straight to 4.1.2 Jelly Bean update.
The update will also bring some Galaxy S III and Galaxy Note II features such as Multitasking and more.
We expect that Malaysia update will be available in late January or February.