Previously the LG Optimus G2 was leak on the web, but during CES we didn't spot that the Optimus G2. This time, the Optimus G Pro leaks with 5" 1080p Full HD display.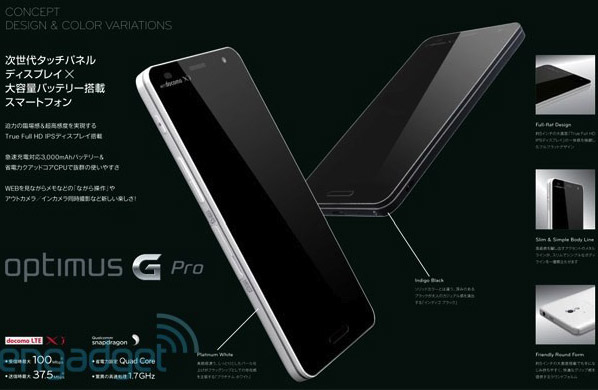 According from the
Source
, the LG Optimus Pro is a challenger for the 5" Full HD display battle. It will having 1.7 GHz quad-core processor which up from 1.5 GHz and the battery capacity will up to 3,000 mAh.
The others are almost same as the Optimus G, 13 MP camera, 2 GB of RAM, Android 4.1 Jelly Bean, 32 GB internal storage, LTE and NFC connectivity. The Optimus G Pro will measured at 139 x 70 x 10mm and will be weigh at 160 g.
We hope that LG will unveils it during MWC 2013 at Barcelona next month and it available in Malaysia, hope so!