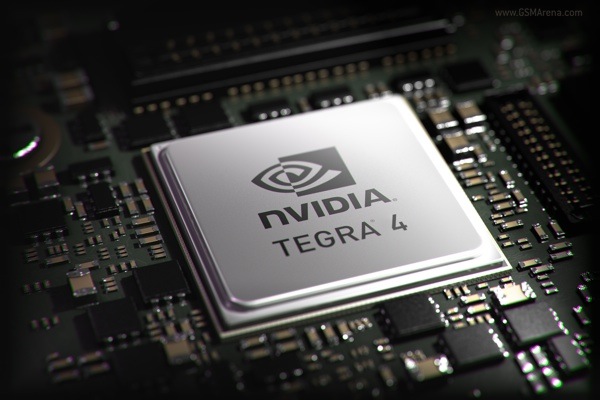 NVIDIA has announces their next generation quad-core Tegra 4 mobile processor to fight against with Qualcomm Snapdragon S4 Pro processor. The Tegra 4 is claimed to be the world's faster mobile processor.
The Tegra 4
uses four ARM Cortex-A15 cores, along with a second generation battery saver core, similar to Tegra 3. The CPU performance is said to be 2.6 times that of Tegra 3. It also includes 72 custom GPU cores, which are said to be 6 times more powerful than the GPU on Tegra 3. Along with being able to run apps and games faster, this also brings the ability to playback 4K content, a first for a mobile processor.
The Tegra 4 also includes something called the Computational Photography Architecture, which significantly reduces the time for camera related functionalities, such as HDR, which requires taking multiple images in quick succession. Tegra 4 works to reduce the time duration between these shots, resulting in clearer pictures of moving objects.
Tegra 4 also adds support for an optional 4G LTE modem in the form of NVIDIA's new Icera i500 chipset. Unfortunately, this also means that the Tegra 4 does not have an integrated LTE modem and will need to rely on external modems.
The previous generation Tegra 3 was notorious for its poor battery life. With the Tegra 4, NVIDIA claims that it consumes up to 45% less power than Tegra 3 and provides up to 14 hours of HD video playback on phones.
So far, the only device we know that will be running on Tegra 4 is NVIDIA's newly announced Project SHIELD handheld gaming console. No word on when either of them will hit the market.
We hope that a smartphone will be announce using Tegra 4 at CES. Stay tuned.