The Acer Liquid C1 is finally available in Malaysia now. With it cheap price at RM 999, I'm sure this could be a suitable phone for those people who really looking for a phone that price lower than RM 1,000.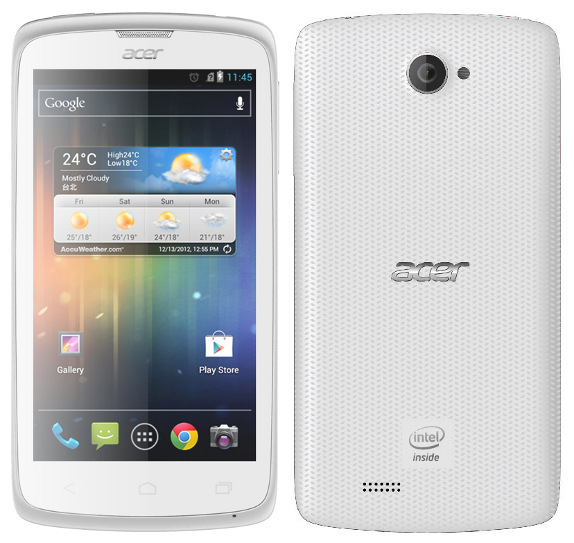 The Acer Liquid C1 is the first Intel Inside smartphone in Malaysia, it is powered by 1.2GHz Intel Atom Z2420 processor and sports a 4.3" qHD IPS (960x540 pixels) display. With this cheap price, the Liquid C1 will only having 4GB internal memory but it has 1GB of RAM and there's micro-SD card slot too.
The Liquid C1 will also offer 2,000 mAh battery for longer battery life. The phone will has a 8MP camera at the back that allow to shoots burst mode at 5fps, and also a VGA front-facing camera. The Liquid C1 are really worth to buy with RM 999 only then you can get a 2,000 mAh battery, 8MP camera, 1GB of RAM and others that you can see in the mid-range and high-end smartphone you see now a day. Also, the Liquid C1 is running on Android 4.0 Ice Cream Sandwich and 4.1 Jelly Bean are ready soon.
Acer has also introduced a Try Before You Buy program for those people who are thinking to buying it before you committing to purchase it and don't get regret. You would need to pay RM 999 full payment and you will be given 3 days trying a loaner unit. If you satisfied, just return the loan unit and get a new one after 3 days.
For more information please visit
Acer Malaysia Facebook pages
.