The LG Nexus 5 is said to be announce end of this month, but a service manual of LG-D821 which is the Nexus 5 has leaked out and reveals much details of the phone.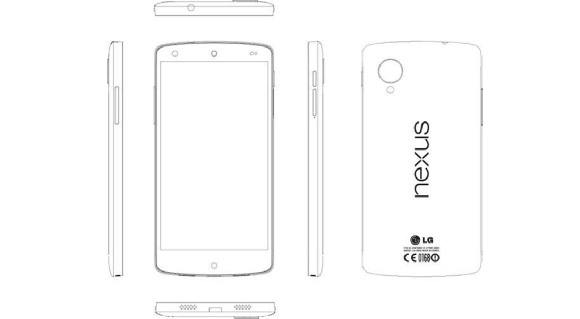 The Nexus 5 will feature a 4.95" Full HD IPS display, 2.3 GHz quad-core Snapdragon 800 SoC, 2 GB of RAM, 8 MP OIS camera with a LED flash, 1.3 MP front camera and a 2,300 mAh battery.
Well, the service manual has revealed that the Nexus 5 supports GSM, 3G, CDMA and LTE connectivity alongside with NFC and Bluetooth 4.0. T
he phone also comes with a Slimport-enabled microUSB and wireless charging support. The Nexus 5 do not have option for memory expansion, but it will be having 16 GB and 32 GB versions.
The Nexus 5 will run on Android 4.4 KitKat obviously. T
he last notable specs are the notification LED and the microSIM slot.
If you are looking for the full service manual, here's for you:
The Nexus 5 is rumored to launch on 30th of October, which is just less than 3 weeks away.
Via