After the
first meet
with its bigger brother, the Xperia Z1s continue sized up against its bigger brother. This time around, the image does said that it will not be called as Xperia Z1s. According to the source, the handset is named as Xperia Amami, but it may be the code name for the Xperia Z1s that hasn't confirmed by Sony just yet.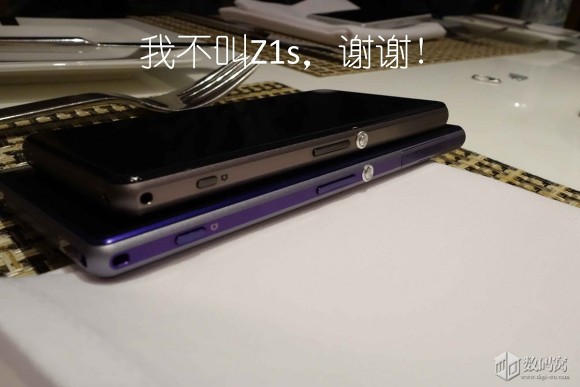 Not much details have been revealed except the side of the handset. According to the image above, you can see that the handset is quite similar to the Xperia Z1 despite in smaller size and do not have the flap covered slot.
The Xperia Amami will be packing same Snapdragon 800 chipset and 20.7 MP camera. It will also feature water and dust resistant too. Other specs are include 4.3" 720p IPS display, 2,300 mAh battery and runs on Android 4.3 Jelly Bean.
The Xperia Amami is expected to go official in the end of this month.
Source