Asus has announced new 8" Windows 8 tablet - the Asus VivoTab Note 8. The VivoTab Note 8 comes with Wacom stylus, a 8" 1280 x 800 pixel IPS display, 2 GB of RAM, 5 MP camera and a HD front-facing camera.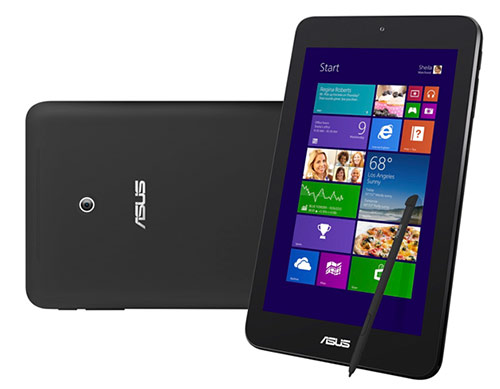 The tablet is powered by Bay Trail Atom Chip clocked at 1.86 GHz. The Wacom stylus can purportedly deal with 1,000 pressure levels, making this a potentially enticing device for artists and users who are looking for a more true-to-life longhand writing experience. In the Windows tablet landscape, there really isn't anything else like it, so it makes sense for ASUS to push the Wacom stylus' technology.
The Asus VivoTab Note 8 will be available globally late Q1 or early Q2 2014. It is priced at $299 and $349 for the 32 GB and 64 GB models respectively.
There's no word on when will the Windows-powered tablet enter Malaysian market but you can expect around Q2 2014.
Source