@evleaks
never stop updating HTC's upcoming flagship - the M8 a.k.a The All New HTC One or One+. This time around, the press render of the device has leaked and it is dressed in gold.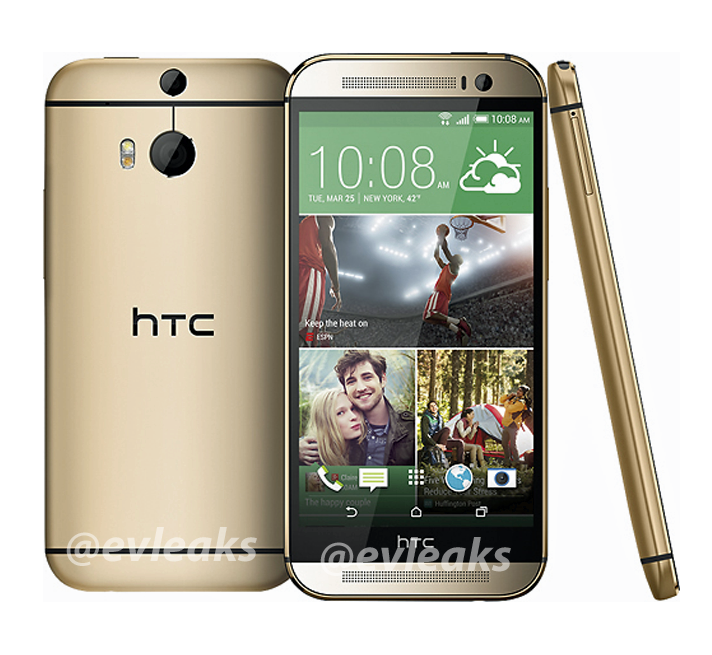 The M8 in the render above is pretty same as previous leaks, we assumed that this will be the final design of the HTC M8. The render has once again confirmed that the device will feature on-screen Android buttons and thinner bezels, as well as more rounded edges.
The M8 is expected to packing a 4.7" or 5" display with 1080p resolution. It will be powered by whether Snapdragon 800 or Snapdragon 805 SoC with 2 GB of RAM.
The device will sport dual-camera with 6/8 MP resolution and it is likely to having the two-tone LED flash, which first found on iPhone 5s.
The M8 will boot in Android 4.4 KitKat with latest Sense 6 UI and everything will be handle by the 2,900 mAh battery.
The M8 is going to official on March 25th at a HTC event which takes place in New York City and London.
Source