It seems that the live photos of HTC M8 are fake, HTC regional director has tweeted that the photos of HTC M8 were fake and it is done with Photoshop. We do not know he is referring to the
yesterday's leak
or
today's leak
but it seems that both leaks are probably fake.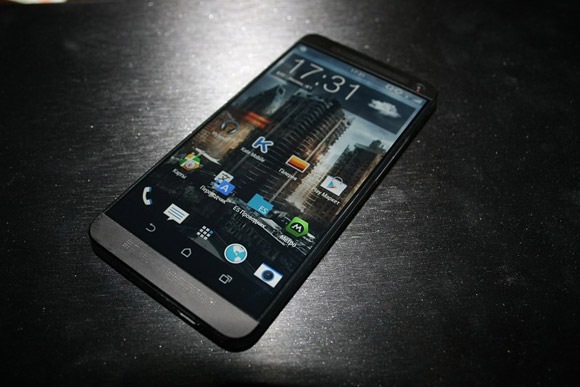 HTC doesn't normally address the rumors, so it seems that the photos are all fake. However that's not to say that the real product will look totally different to the HTC One, and as for the specs wise, it seems that it is true as Moons doesn't said anything about the specs.
Somebody has been photo shopping....
— Mark Moons (@markmoons)

February 5, 2014
Although this time might disappointed those fans but it might be a great news, which means the design of the M8 might be better than this. The M8 is tipped to be unveiled in March, and you can still expect new live photos of HTC M8 show off by HTC exec.
Update:
HTCFamily.ru
has also stated that these live photos of HTC M8 were fake too.
This photo is fake too. Real M8 have another form of body. It's HTC One with Elegancia ROM and some Photoshop...
pic.twitter.com/aKfHWRGelm
— HTCFamily.ru (@HTCFamily_RU)
February 6, 2014
Source