Asus has just listed the Fonepad 7 Dual SIM and the White Nexus 7 in its latest product guide. The latest product guide has revealed that the Fonepad 7 Dual SIM is priced at RM 699 while the White Nexus 7 is priced at RM 1,299 with 4G LTE connectivity.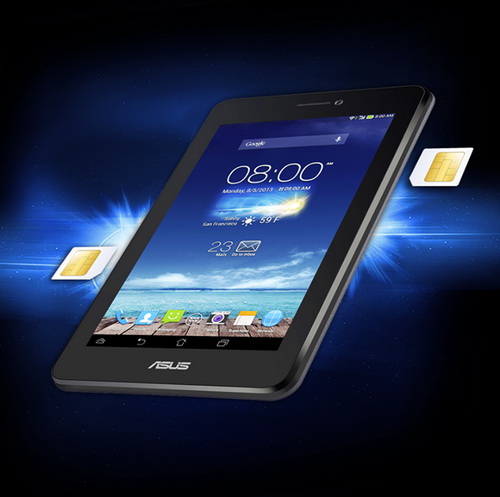 The Fonepad 7 Dual SIM (ME175CG) has the same 7" display and it is powered by Intel Atom Z2520 processor with 1.2 GHz clock speed. The tablet has 1 GB of RAM and 8 GB internal storage. The dual-SIM version is basically same as the original Fonepad 7, but with dual-SIM functionality.
As for the White Nexus 7, it is same as the original Nexus 7 which announced last year and it has already available in Malaysia since last month.
Meanwhile, the PadFone mini (PF400CG) is also listed in the product guide. The PF400CG variant is powered by Intel Atom Z2650 processor with 1.6 GHz clock speed and it will ship with Android 4.3 Jelly Bean with guarantee KitKat update. No word on the pricing but we expected it will be cheaper than the Snapdragon 400 powered PadFone mini 4.3 (RM 1,249). The ZenFone series is also on its way to Malaysian market too.