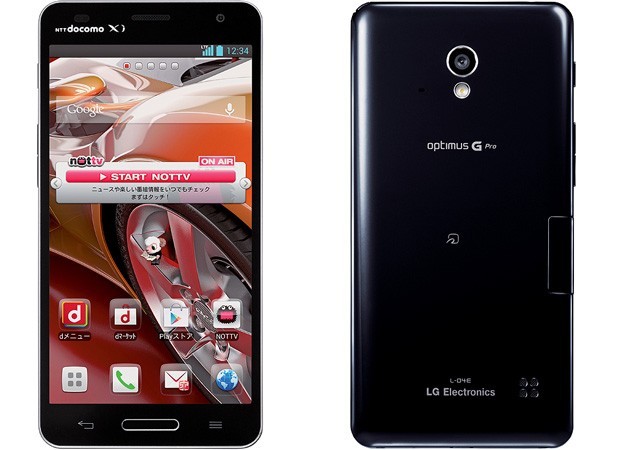 The LG Optimus G Pro had leaks few days ago and now it is official in Japan. The 5" Full HD Android beast are hitting the shelves in early April.
As the rumor, the Optimus G Pro has a 5" Full HD display, it also powered by 1.7GHz quad-core Snapdragon S4 Pro processor and 2GB of RAM. The battery has increases to 3000mAh as the Optimus G has a 2100mAh battery. Also, 13MP camera , 32GB internal storage, LTE connectivity are also available for the Optimus G Pro, similar to the Optimus G. The Optimus G Pro are running Android 4.1 Jelly Bean.
We are yet to find out the international ability of the Optimus G Pro. The upcoming MWC 2013 are looks like LG to unveil international ability of it. We also hope that it can hit Malaysia as the Optimus G are not available in Malaysia. Stay tuned.