Just after the second-generation L-Series were announced, the LG Optimus G Pro are now official. The new LG flagship will be a big challenger beside the Samsung Galaxy Note II.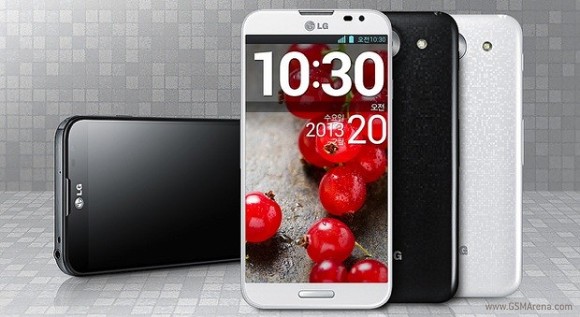 Unfortunately, the specs of it are still not clear besides the 5.5" Full HD display and quad-core processor of unknown make. Previously leak, the processor is powered by Qualcomm Snapdragon S4 Pro, the processor will be clocked at 1.7 GHz.
LG says that the curved glass covering the device will create a 2.5D effect when looking at them. It really looks like the Note II but with more powerful processor.
The Optimus G Pro are expected to reveal with more detail in coming MWC 2013 at Barcelona. So, are you excited on it? Leave a comment.