MWC 2013 is just around 2 weeks, Sony are expected to announced the Xperia SP and Xperia L. Today, the Sony Xperia C680X leak on the web.
The model name appear at html5test.com, a
website that benchmarks a browser's compatibility with the HTML5 standards. Just as the images below, the browser was running on Android 4.2 Jelly Bean with 1080p Full HD display. Unfortunately, the screen size are still unclear.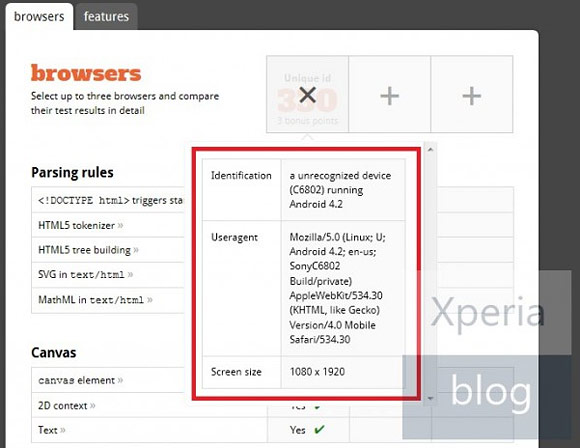 Just after the C650X Xperia ZL and C660X Xperia Z announced, the Xperia C680X had appear on the web, what different will the C680X be? Will it possible to have C670X?
Previously I have posted that Sony are working on a 6.44" display smartphone, will the C680X pack with this huge display to challenge the phablet?
Everything are still unclear so just wait until MWC 2013 and see what phone will Sony announced. The Sony Xperia SP and Xperia L are probably announced at MWC 2013, but the C680X maybe need to wait for long time to unveil. Stay tuned for more news about Sony and also leave a comment.