Since the first generation of iPhone was announced, smartphone seems like getting more and more. Not only that, now a day those high-end flagship devices all come with large display, except for iPhone.
So, a smartphone comes with powerful processor is good, but if it comes with large display, is it really good?I can surely tell you that a smartphone with large display not always good. Although it provide you good viewing experience and enough space for typing on the keyboard, but large display smartphone normally cause more problems.
If you are interested you can continue to read the following, but if you disagree, it's your choice that whether you want continue reading or just close your tab.
Here are the 3 disadvantages of large display smartphone:
- Large display smartphone normally use out battery faster.
- The display quality not as good as the smartphone with smaller display.
- Large display smartphone normally comes with big phone size and it is hard to fit yourself.
(Noted: As this is the 3 common disadvantages of a large display smartphone, it may have more disadvantages but we will only listed 3 disadvantages.)
So, which smartphone have a large display, when you ask a person first they will tell you it's the Galaxy Note series.
The Galaxy note was recently announced in IFA 2011 which make many peoples change their mind. It does comes with some cool features especially the S-Pen, but the size are too big. Therefor, Samsung announced the second generation Note device with better handling. As the battery tested by GSMarena, the first generation Galaxy Note did not did well although it has a 2,500 mAh battery. However, the Galaxy Note II did very well, thanks for 3,100 mAh battery and lower display resolution, improved processor.
There are few devices come with large display - LG Optimus G Pro, Huawei Ascend Mate, Samsung Galaxy Mega 5.8, Samsung Galaxy Mega 6.3 and more.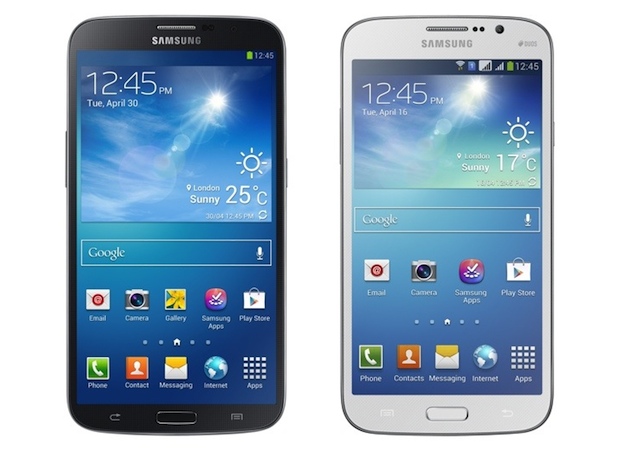 As you can see, many phone manufactures are producing a smartphone with larger and larger display. There are few rumors saying that Sony is working on a 6.44" smartphone and HTC is woking on a 6" smartphone.
But in my opinion, the smartphone with large display doesn't attract many peoples as people will thinking that it is better to choose a tablet or laptop instead of buying a large display smartphone. True, the Galaxy Note series have raised Samsung marketing sales, but most Asian choose it because they thought a smartphone with large display, powerful processor can save your money from buying a tablet and laptop separately. But most American and European think that the best choice is buy a smartphone, tablet and laptop separately.
In my opinion, a smartphone and tablet can't really replace a laptop as many things laptop can did it but smartphone and tablet can't did it.
So, is it a phone with large display are the best. My opinion was not, but it your choice if you choose a large display smartphone. If you think that a smartphone comes with large display and powerful processor is enough to replace a tablet and laptop, I'll tell you it is wrong, as a smartphone is always a phone, if it really did to replace tablet or laptop, the tablet and laptop will be gone in the world one day. You can only see everyone is taking a smartphone with a large display.
For me, a smartphone comes with a display size between 4" to 4.7" is really fit to everyone. Of course, a 5" smartphone is also a good choice but try to not choose a phone with larger display than it.