WWDC 2013 is not only a stage for iOS 7, Apple has also announced new Mac Pro. The new Mac Pro is 8 times smaller than the previous one.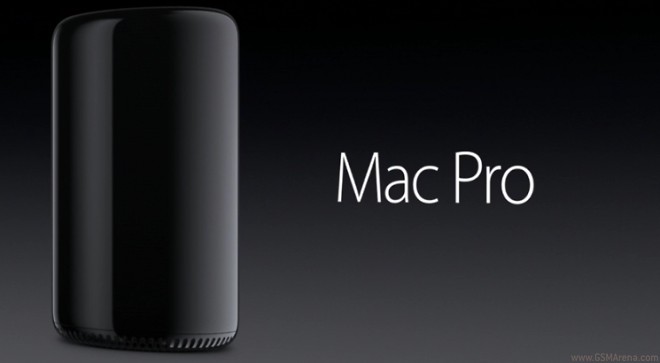 Although it smaller than the previous one, but it features the new Thunderbolt 2 port (6 of them),
new dual GPUs built by AMD and next-gen Intel XEON processors.
The styling has changed and is now sleeker and much more compact. It shape as a small cylinder, it has HDMI out, Motion sensor,
which lights up when it detects you,
Gigabit Ethernet and 4 USB 3.0 ports.
Below are other images of the Mac Pro: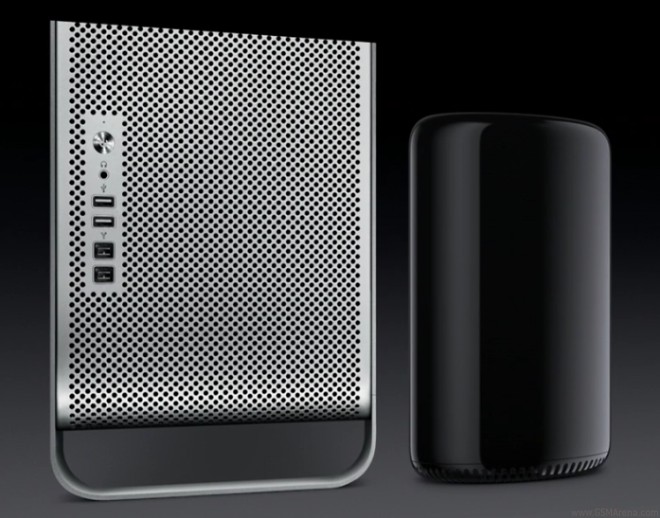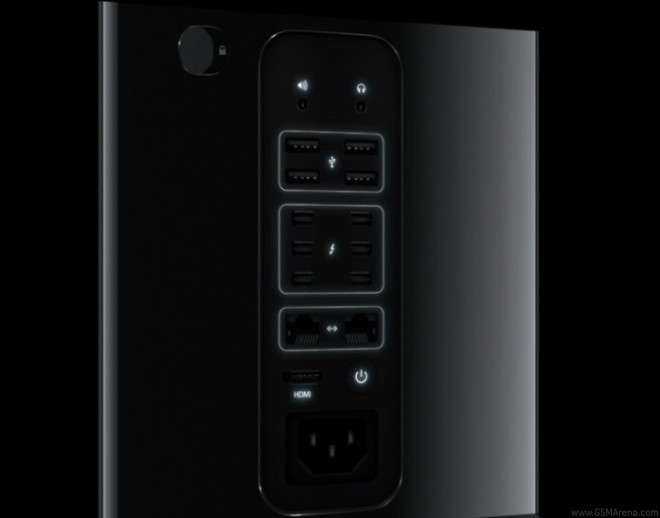 Unfortunately, we do not know the information of the availability and pricing of it in Malaysia. Expected that the pricing of it will be same as current generation Mac Pro that are currently avaialble in Malaysia.
Via