Besides iOS 7, Apple has also announced a brand new version for Mac OS X operating system. The new Mac OS X operating system is named as Mac OS X Mavericks.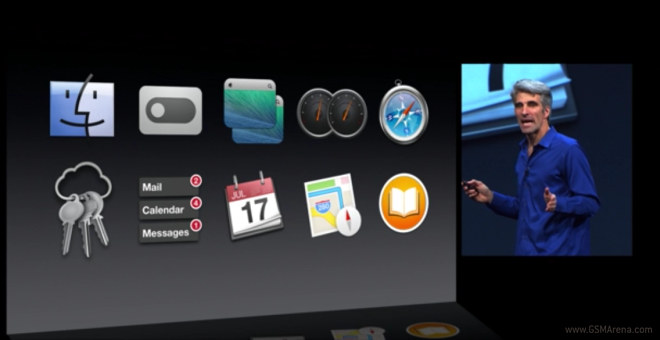 The new version of Mac OS X is focuses on extended battery life and UI responsiveness. The OpenGL 4 is to optimize graphic drawing, but also other tricks like compressed memory and more. Apple promises that that with this optimizations, the CPU usage will be lower up to 72%.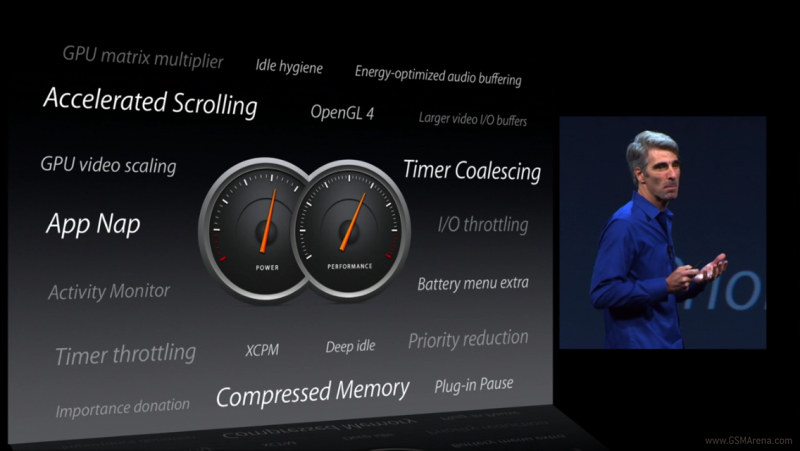 Mac OS X Mavericks also features energy saving called as App Nap,
if an app window is completely overlaid by another window (so you can't see what's happening), the app will "nap" so it doesn't waste resources unnecessarily. We believed this is also one of the reason that the CPU usage will be lower.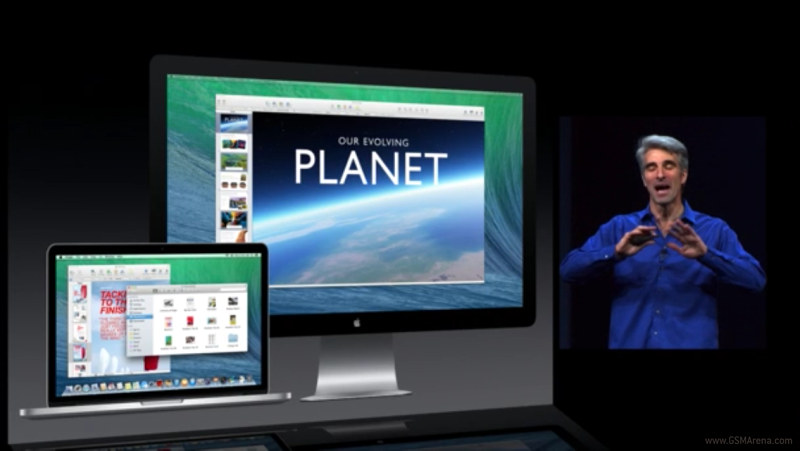 Mac OS X Mavericks also brings support for multiple displays.
One way to add a new display is to use your Apple TV that's hooked up to your HDTV as a second display. Or you could just plug displays the regular way.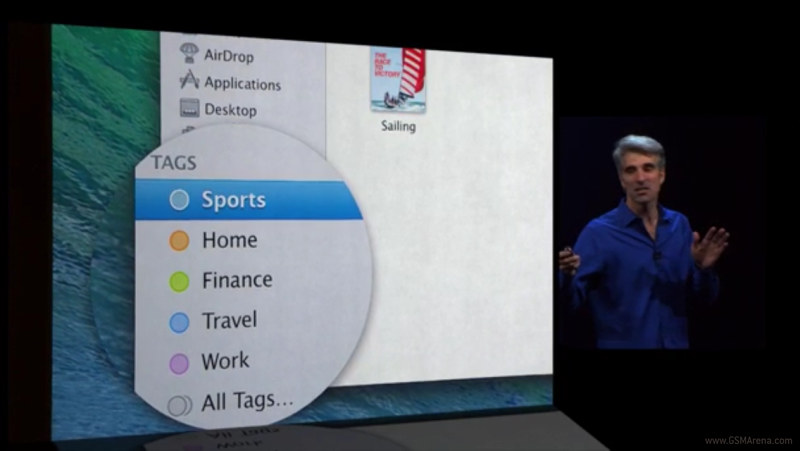 Finder also received new feature which is tabs. You can now drag
a Finder window to another one and you get a tabbed window similar to how web browsers work. Another new feature is tags, which help you organize files – each file can have multiple tags and you can see the list of files with a tag update in real time.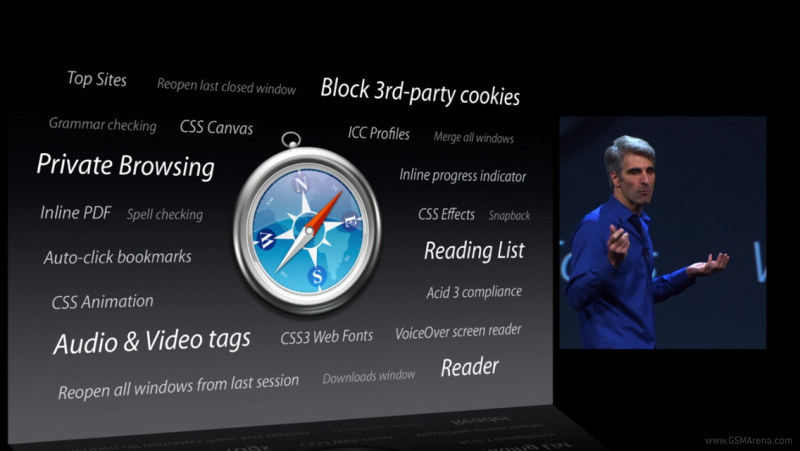 Next, it's Safari turns. I
t implements many energy saving tricks, but also improves JavaScript performance. The web browser also implements a full process per tab architecture. The Safari also block 3rd-party cookies as well.
The Reading list feature will let you scroll continuously if you have a list of articles to read. Safari also
will show a list of links shared by people you follow on Twitter and LinkedIn.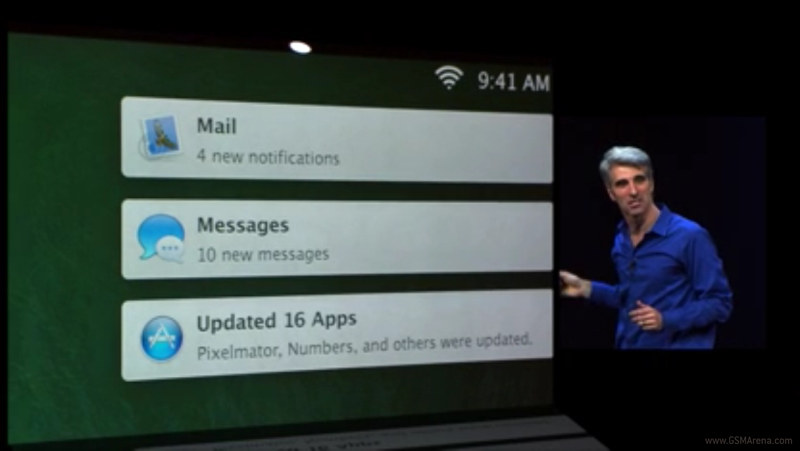 There's more too, Mac OS X Mavericks also features an updated notification system that lets you reply to a message or delete an email, answer a Facetime call straight from the notification. Also, notifications now appear on the lock screen and iOS notifications will be pushed to your Mac.
Mavericks also updates the Calendar, iBooks (with the full iOS library) and other apps, plus you get Apple Maps on the desktop (with cool 3D views and stuff)
The Mac OS X Mavericks will be available in Malaysia soon in Q3 2013. Stay tuned.
Not only the Mac OS X Mavericks, Apple has also introduced the new MacBook Air.
The 11" and 13" MacBook Airs have the same chassis, but use the recently released 4th generation mobile Intel Core CPU called Haswell.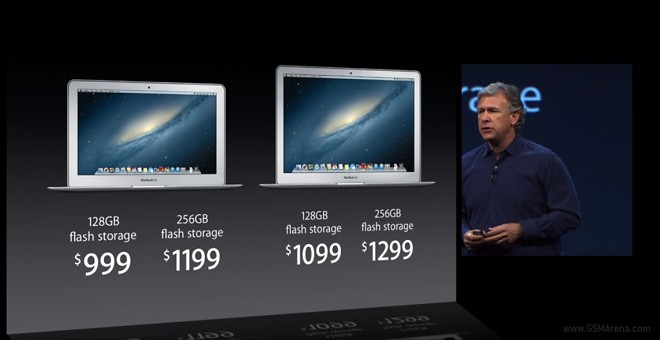 The new MacBook Air have faster built-in graphics
and have highly touted power-sipping features allowing for much longer battery life for mobile products. The 11.6" MacBook Air is now offers up to 9 hours battery life and the 13.3" MacBook Air will offers up to 12 hours battery life. However, the previous generation of MacBook Air will be getting same battery life after upgrade to Mac OS X Mavericks.
The updated lineup also offers faster Wi-Fi 802.11ac support for up to 3x faster and far reaching Wi-Fi connection and they have new SSD drives that are up to 45% faster.
The new MacBook Air are currently available in US but we believed it will coming soon in Q3 2013. There will be 4 versions of MacBook Air which is 11.6" 128 GB version, 11.6" 256 GB version, 13.3" 128 GB version and 13.3" 256 GB version.
Do stay tuned for upcoming news about the new Mac OS X Mavericks and MacBook Air.