The Samsung Galaxy S4 Active has
leaked
online many times, but this time it goes official. We know that the Galaxy S4 Active was the waterproof version of Galaxy S4. It features IP67 certification for dust and water protection, thanks to the newly-designed body.
The Galaxy S4 Active is able to capture underwater pictures with its 8 MP camera, and the camera features "Aqua Mode" that will "
increase visual quality and clarity for enhanced underwater images and video."
Apart from the camera downgrade, the Galaxy S4 Active also sports a LCD display instead of Super AMOLED display. Other specs are similar to the Galaxy S4 LTE: 5" 1080p display, 1.9 GHz quad-core Snapdragon 600 CPU, Adreno 320 GPU, 2 GB of RAM, 16 GB internal memory, microSD card slot.
The Galaxy S4 Active also support LTE, IR-port, NFC, Bluetooth and Wi-Fi connectivity. It has the same 2,600 mAh battery but we think the battery life will be longer than Galaxy S4 as it sports a LCD display but not Super AMOLED display.
The smartphone runs on the latest Android 4.2.2 release, which comes with Samsung's Air View and Air Gestures, and the S Health fitness and WatchON IR apps.
The Galaxy S4 Active is slightly larger and thicker than the original Galaxy S4, it measures at
139.7 x 71.3 x 9.1 mm (compared to the 136.6 x 69.8 x 7.9 mm on the original Galaxy S4). The weight of it has also gone up by 21 g to 151 g.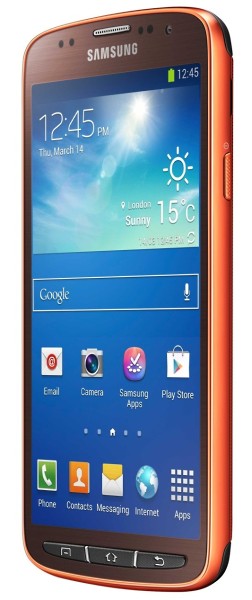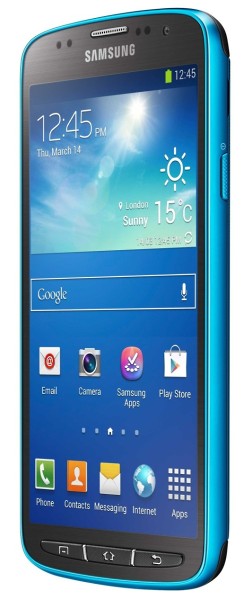 Samsung Galaxy S4 Active will be available in Urban Grey, Orange Flare and Dive Blue colour versions. Unfortunately, we do not know any information about the availability and pricing on it in Malaysia. We expected it will coming this Q3 and price at RM 2,099.