Sony Xperia Z Ultra, codenamed Togari is expected to announced next Tuesday. Before that, there are few screenshots leaked to confirm the specs and showing the launcher.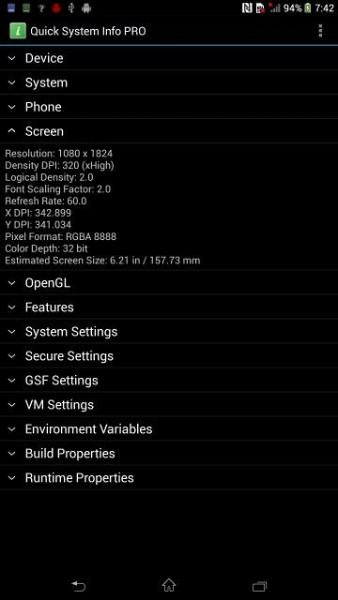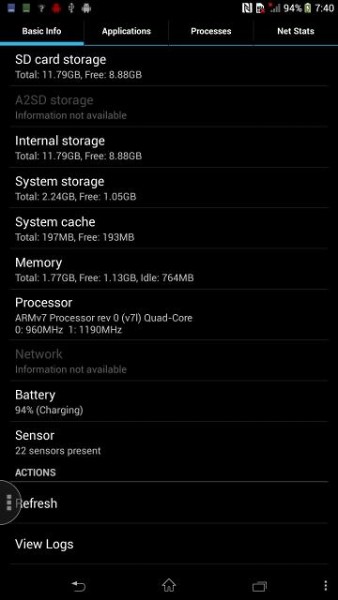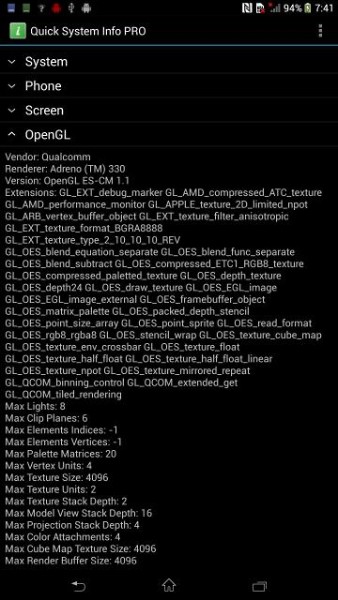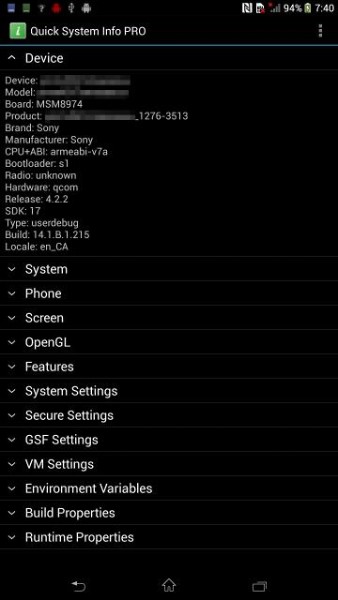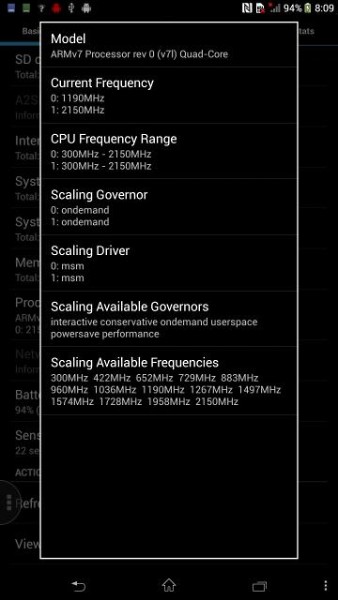 The screenshots confirm that the Xperia Z Ultra will be powered by Snapdragon 800 chipset with 2.2 GHz quad-core CPU, Adreno 330 GPU and 2 GB of RAM. The phablet will be sports a 6.44" Full HD display at 342 ppi of pixel density. It will also having 16 GB internal storage with microSD card support and runs on Android 4.2.2 Jelly Bean.
Another screenshots are showing the launcher of Xperia Z Ultra. Sony looks like it is taking advantage of the extra screen real estate afforded to it by the large 6.44" display as the app icons are smaller.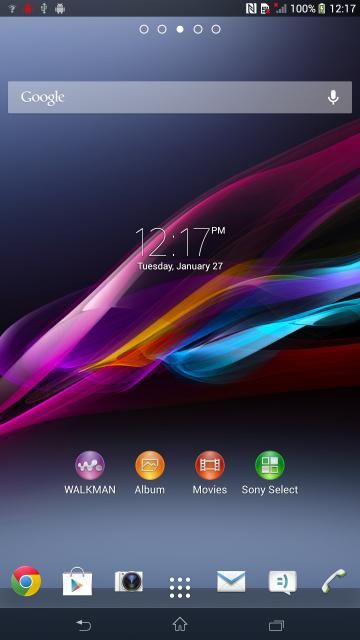 The advantage is that in the app tray, Sony has fitted an extra column and row of icons. The dock also includes six static icons instead of four currently. We suspect that these screenshots must be from an early prototype as some app tray customisation features appear to be missing such as the ability to sort and search.
The grid to access the app tray also appears to be different and consists of a 3 x 3 grid of circles rather than the 4 x 4 grid of squares on current handsets.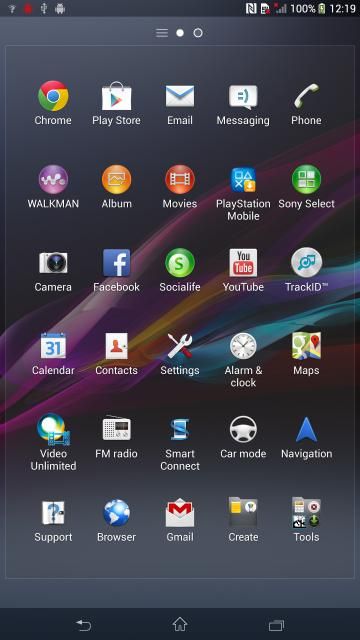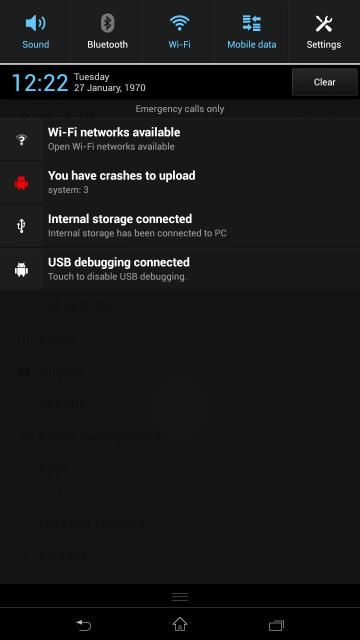 We do not know whether it is true but all will be revealed next Tuesday, so we won't getting too long to know the official details.