Google has just sent out press invites for its Android event that'll be happening on 24th July at 19:00 GMT in San Francisco.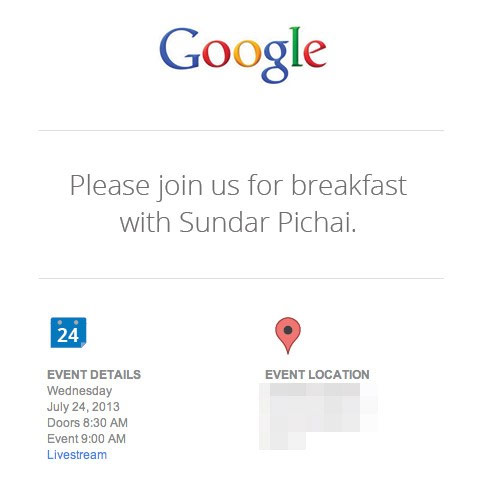 The event is expected to release next Google's mobile OS - Android 4.3 Jelly Bean. Android 4.3 Jelly Bean has been out for a while now for the Google Play edition Samsung Galaxy S4. However, it doesn't bring too much new stuff inside. Hopefully, Google will unveil more changes to Android at the event happening next Wednesday.
Android 4.3 is said to carry the Jelly Bean name instead of Key Lime Pie. It seems that Android 5.0 Key Lime Pie will be unwrapped at the next Google I/O.
Additionally, the second-generation Nexus 7 is expected to be announced. The next generation Nexus 7 is said to be having the same 7" display but with Full HD resolution, it will also powered by Snapdragon 600 CPU. Asus is said to be responsible for building the next Nexus tablet.