LG has officially said that they will drop the Optimus name for the next G-series smartphone - G2. The LG G2 is just can't stay off from the camera, the latest leaked photos show the battery capacity of G2. The G2 will be having a 2,610 mAh battery and it is user-removable.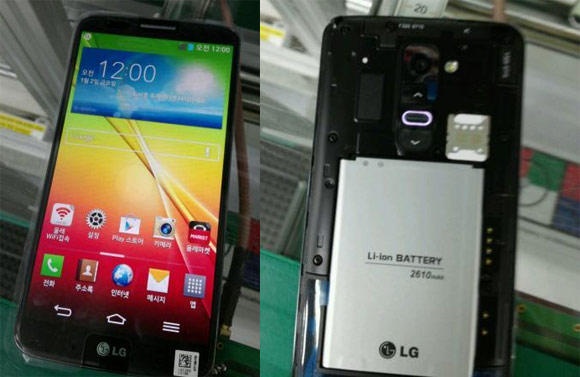 We already know that LG G2 will be having some changes such as on-screen Android button and volume buttons at the back of phone. The G2 is also said to be having a 5.2" 1080p display.
The LG G2 is expected to powered by a Qualcomm Snapdragon 800 chipset with 2.3 GHz quad-core CPU and 2 GB of RAM. It will be having a 13 MP camera at the back with optical image stabilization, the LED flash is placed beside the phone and the volume buttons is under the camera lens.
LG G2 is expected to goes official on 7th August at New York. Be sure to follow-up our blog for more coverage of LG G2.
Source