Rumors said that Apple will not only launching the black and white versions of iPhone 5S, it will also be available in gold colour. Analysts also said that Apple might also launch the 128 GB version of next generation iPhone. Today, there are a few iPhone 5S photos in gold leak, the 128 GB version box also spotted on web.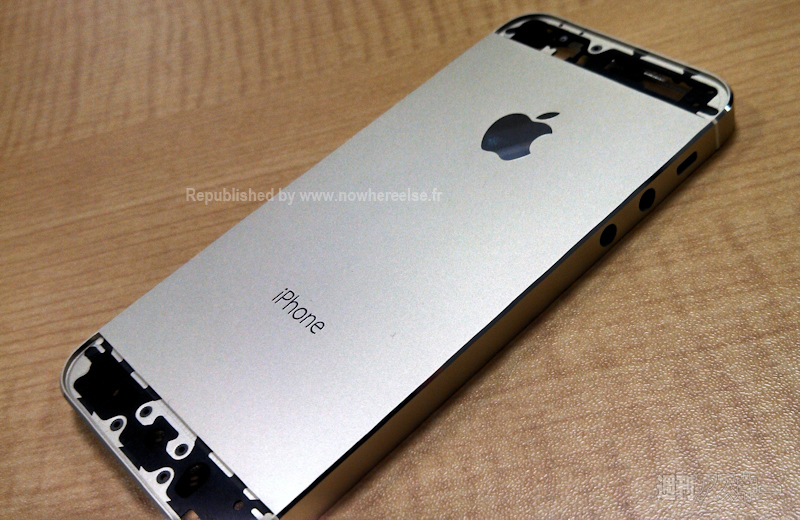 The gold (or champagne) coloured iPhone 5S is just next to the black and white versions.
The plastic panels on the top and bottom of the back are missing, but they will probably have a slightly different color like on the other versions. The front is also not shown in the photos.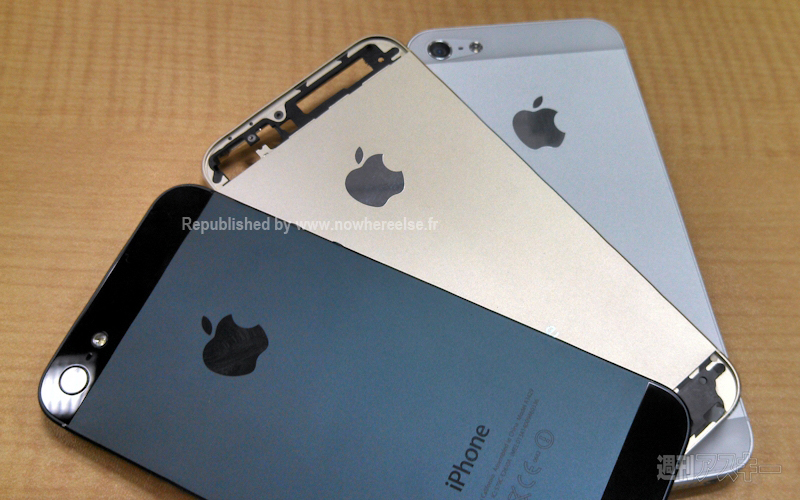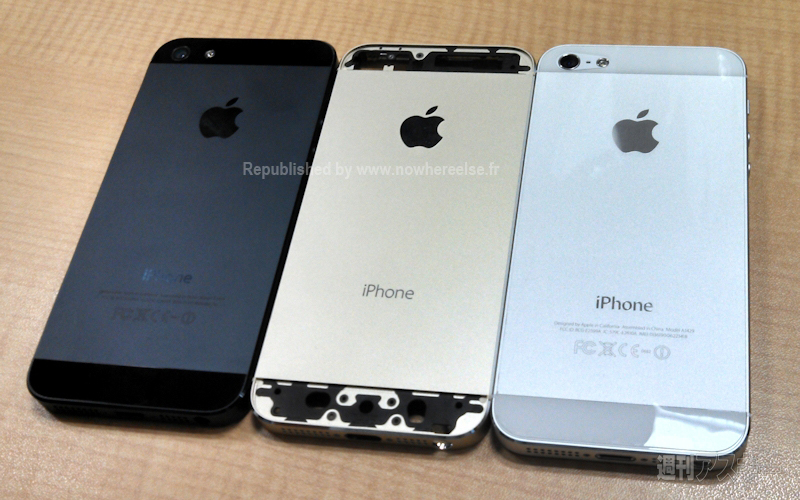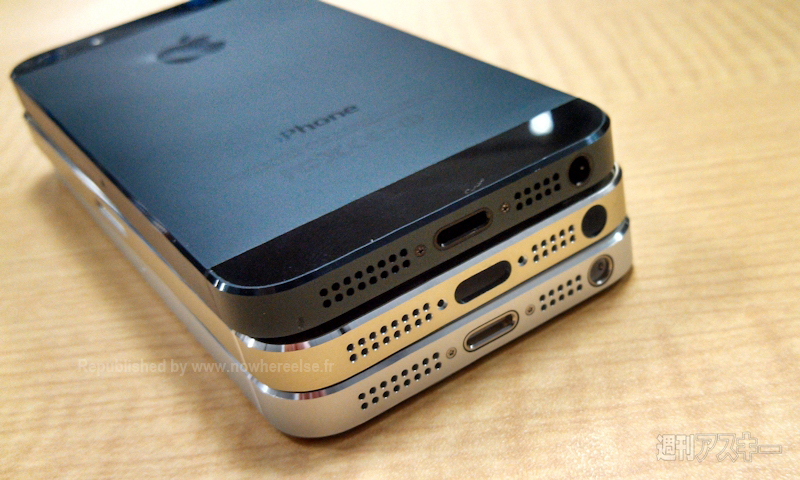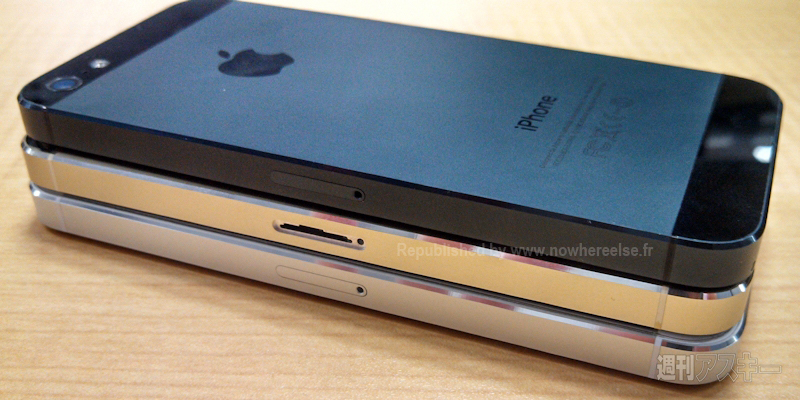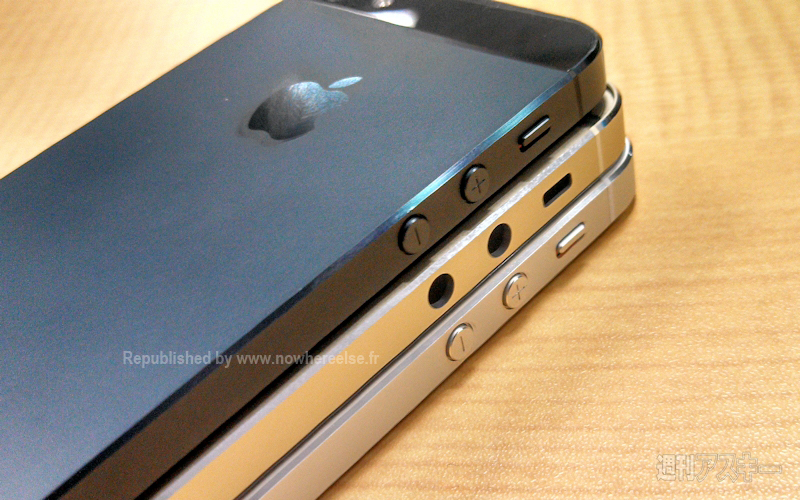 The back of the Apple iPhone 5S box shows a 128GB label and lists some connectivity options – quad-band 3G with DC-HSPA, CDMA and LTE (bands 1/3/5/13/25). The iPhone 4 came with 32GB storage max, the 4S doubled that to 64GB and the iPhone 5 kept it at 64GB, so maybe it really is time for another step up.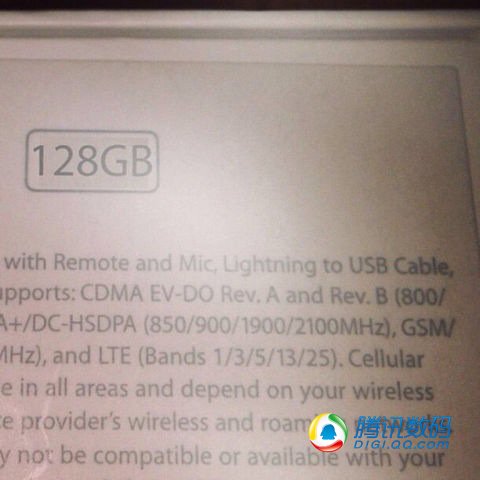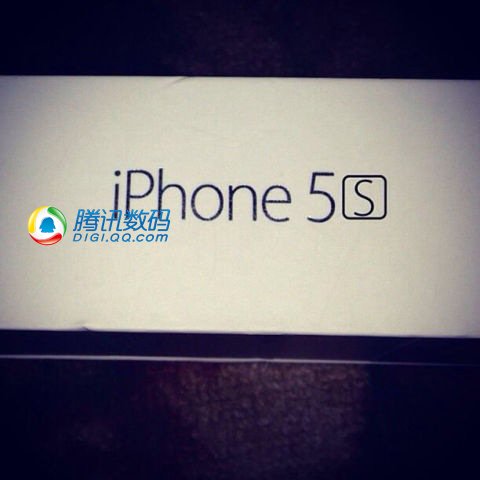 The next iPhone will be officially announced on 10th of September.