Just before IFA 2013, Nokia had hold an event on 28th of August in Moscow, Russia.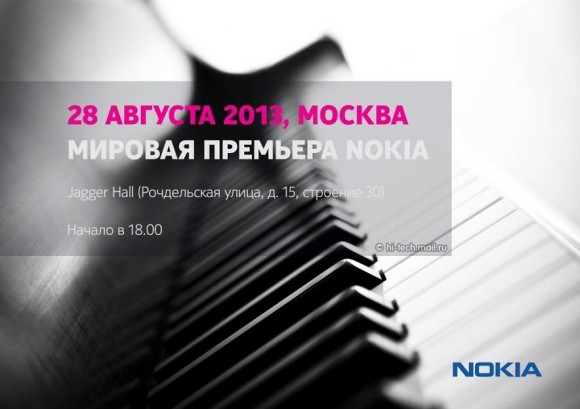 The invite has "World premiere" written on it and is framed in front of piano keys, which doesn't give much of a hint as what device will be unveil.
Nokia is rumored to launch a tablet that runs on Windows RT. The tablet is said to be having a Full HD display but we do not have much information of the upcoming tablet.
So, what will Nokia announces? Maybe the rumor Lumia 825 or maybe the Windows RT tablet. Everything will be clear when the Nokia event started. Stay tuned for more upcoming news.