The first video teaser video of Sony Xperia Z1 (Honami) has just been published by the Japanese maker. However, the video doesn't show new details of Xperia Z1, it is just a combination of all teaser pictures we've seen.
Sony has already showed us the power key, waterproof panels and the G lens which located at the back of Xperia Z1. We know that Xperia Z1 will be thicker than the Xperia Z.
Sony Xperia Z1 will supposedly feature a 5" Full HD Triluminos display, Snapdragon 800 chipset, 20.7 MP camera, 4K video recording and a 3,000 mAh battery. The Xperia Z1 will be running on Android 4.2.2 Jelly Bean with Sony's Xperia UI on top.
Meanwhile, there are a couple of Xperia Z1 images showed it notification light and a sized up against an Xperia Z and Xperia Z Ultra mockups.
As you can see, the Xperia Z1 notification light is located on top of handset, near the earpiece.
The image also highlights that the micro USB port flap is on the left side of the phone, which probably means that the microSD and micro SIM is accessed on the right side of the phone.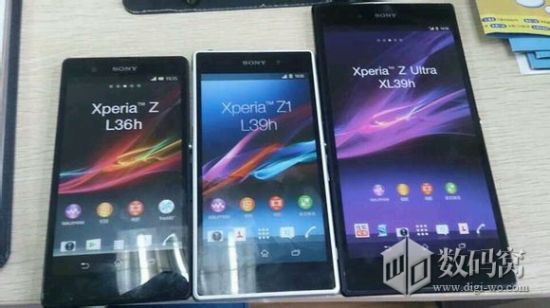 The second image not only
help us get a better idea of the size of the smartphone, it also let us know the model name of Xperia Z1 - L39h.
The smartphone will be unveiled on 4th of September at IFA 2013 and 5th of September there's a regional launch held in Malaysia and China.
Stay tuned.