The rumor is true, Apple has sent out invites to media for an event on 22nd of October. The event mostly is for the next generation of Apple iPad, as well as new iPad mini too.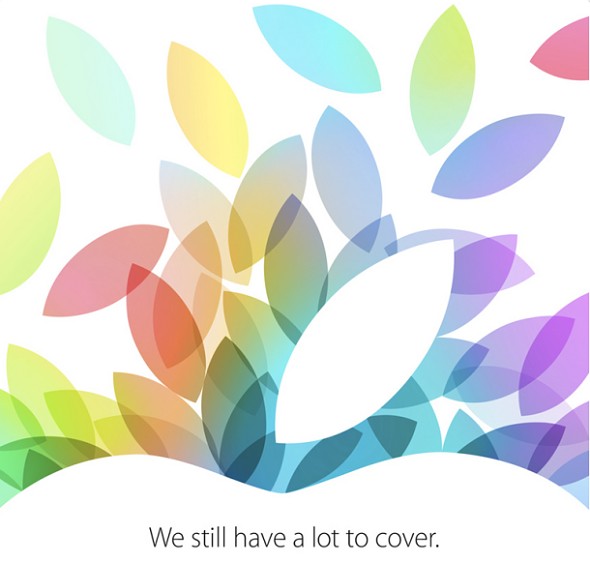 Right about same time as last year (23rd October, 2012), Apple had announced new iPad with Retina Display and an iPad mini.
The new iPad is expected to come with the same screen size but thinner bezels and a fingerprint scanner as the iPhone 5S. The new iPad mini may have some internals upgraded such as higher resolution display and faster processor.
Meanwhile, the Apple's iPad event is on the same date as the
Nokia World event
, but the Apple's event will start at 8am UK time. So, we will see two different manufacturers announce their latest product on the same day. Stay tuned.
Source