I'm sure you already knew how will the upcoming Google Nexus 5 look like. This time around, the Google Nexus 5 leaked in a Russian site. The new photos are quite similar to the previous leaks, but what's new is the phone is fingerprint magnet on the front and back although the back of the upcoming Nexus 5 is not glass.
The Nexus 5 has been leaked in live photos many times, we're not surprise that the phone will continue leaks out with more and more live photos or even official renders.
Meanwhile, the Nexus 5 is said to be powered by Snapdragon 800 chipset with 2.3 GHz quad-core CPU and Adreno 330 GPU. The phone will also feature 2 GB of RAM, 16/32 GB internal storage, 8 MP camera, 5" Full HD display, 2,300 mAh battery and run on Android 4.4 KitKat.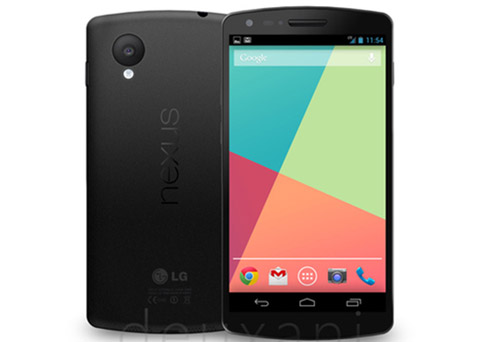 Also, the Nexus 5 pricing is said to be at $399 for 16 GB version while the 32 GB will price at $449, which is almost same as last year Nexus 4 16 GB pricing. If the rumors are to be trusted, Google will also introduce an LTE model of the Nexus 4 which will price at $299 for 16 GB and $349 for 32 GB.
The device is expected to break its cover before end of this month alongside with Android 4.4 KitKat unveiling.