The Google Nexus 5 leaked again, but this time around it appeared in the Google Play Store.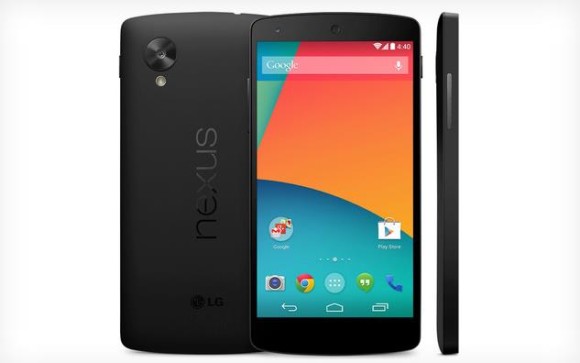 From the press render above, the Google Nexus 5 has the same design as previous leaks. On the back of the phone has a big Nexus logo and just as expected, the Google Nexus 5 is manufactures by LG once again.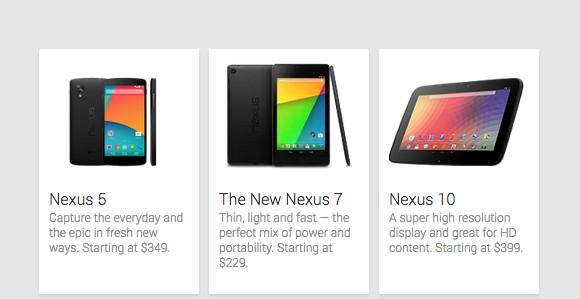 Google Play Store has also revealed that the pricing of the Google Nexus 5 is $349 for 16 GB, it is cheaper than previous
rumors
, so expected the 32 GB version will price at around $399 to $449.
Specs wise, the Nexus 5 rumored to feature 5" Full HD display, Snapdragon 800 SoC, 2 GB RAM, 16/32 GB internal storage, 8 MP camera, 2,300 mAh battery and it will be the first phone to run on Android 4.4 KitKat.
Google is expected to unwrap the phone with chocolate taste on 28th of October.
Source
Via