The Google Nexus 5 will be manufactured by LG, but the official release date of the next Nexus device is still unclear. Well, Dutch online retailer
Belsimpel
has put up the Nexus 5 on sale already, and the pricing of the it is expensive comparing to the Google Play Store that has
leaked
previously.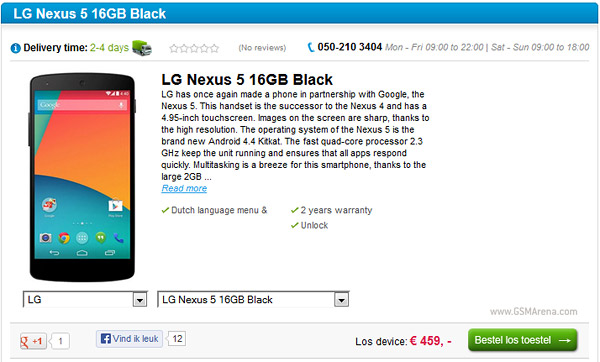 The Nexus 5 is priced at € 459 and it is also available on contract with Tele2 for € 36 a month, Hi HS Student Medium for € 35 a month and T-Mobile for € 47 a month. It is a 2 years contract with a free 16 GB Nexus 5. Well, Belsimpel has now taken down the offer of Nexus 5 although the page can still be viewed.
Let's turn to another country, the latest leak of Google Nexus 5 by LG comes from Canada. The specs of the device got revealed in a pre-registration page for the Canadian wireless carrier Wind Mobile.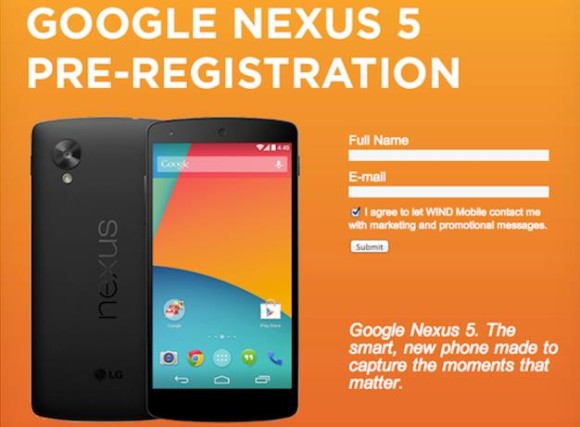 Although the sign-up page has been taken down, but thankfully we still able to get some info of the Nexus 5. Here's the specs of the Nexus 5: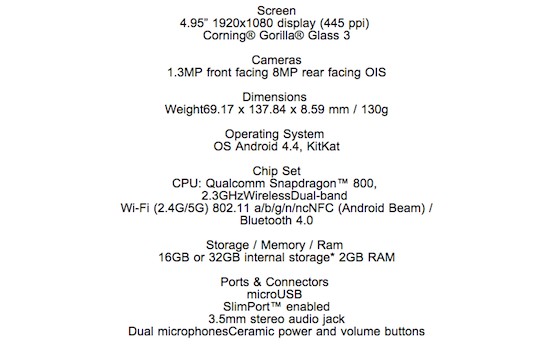 As you can see, the image above does revealed full specs of the Nexus 5, except for the battery capacity. It is quite similar as the rumored specs of the Nexus 5 so you can expect the Nexus 5 will be coming with these specs.
Google Nexus 5 is expected to go official on 1st of November, according to
evleaks
. Stay tuned.
Source (1)
-
Source (2)