Nokia has just officially unveiled the new Asha series smartphones - Asha 500, Asha 502 and Asha 503. The new Asha series smartphones are actually for the emerging markets. All three devices will come with an additional "ice layer" on top of the characteristic bright colors - essentially a clear shell covering the back of the device.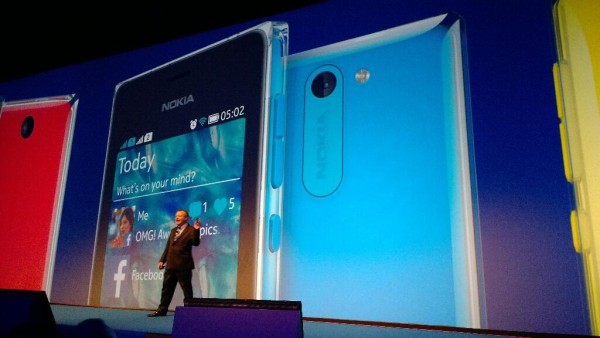 The Asha 500 will be the base model of Asha 5-series, it has a 2 MP shooter while the Asha 502 and Asha 503 have 5 MP shooters.
Asha 500
Asha 502
Asha 503
The Asha 500 has 2.8" display while the Asha 502 and Asha 503 have 3" display. The Asha 500 and Asha 503 have both single and dual-SIM versions, while the Asha 502 only has dual-SIM version.
The camera interface has been revamped, including the ability to quickly access the camera directly by swiping up from the lock screen. You can also swipe left and right to access snapped images and camcorder mode, respectively, and there's also one tap sharing to Facebook.
All these three Asha devices are coming in Q4 of this year. It will first available in Africa, Asia Pacific , European and more countries. The new Asha smartphones will come in white, black, bright red, bright green, yellow, and cyan with a crystal glass protection.