Just less than 1 hour then the Nokia World event will start. Before that, the Nokia Lumia 1520 has leaked once again and this time around, the new images also revealed the accessories for the Nokia Lumia 1520 including the Treasure Tag key finder and the Nokia Guru music player. This might be the last time the Nokia Lumia 1520 appear in rumour mill.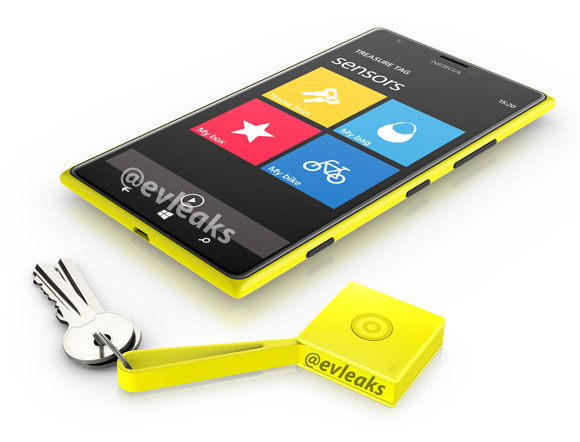 The image above shows the Nokia Lumia 1520 in a new angle, showing the phone design looks like the Lumia 720. The phablet is said to be having 6" Full HD display, Snapdragon 800 SoC and a 20 MP PureView camera.
As for the accessories, the Nokia Treasure Tag is a little keychain device which resembles the HTC Fetch you might have seen. Basically, you hook it to your keys and then use the phone to make it ring and locate them when needed.

Next, it is the Nokia Guru music player. The Guru will connect to a computer via microUSB port and there's a volume rocker on its right side. The 3.5 mm headphone jack is alongside the microUSB port on the bottom.
Be sure to stay tuned our blog for the upcoming Lumia 1520 news and coverage.
Source 1
-
Source 2