French carrier SFR has released details on the Android 4.4 KitKat update for Galaxy S4 and Galaxy Note 3. According to them, both devices will be getting the update next month or early February next year.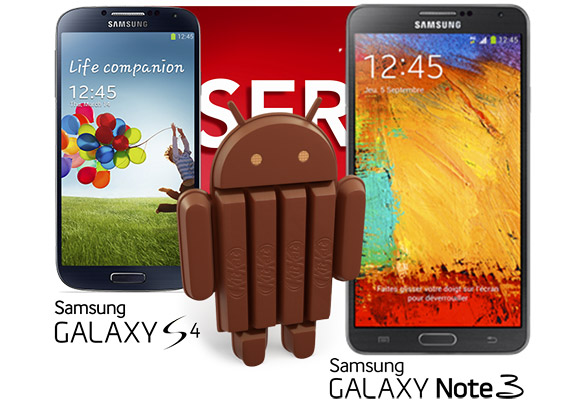 As the update news is for carrier devices, you can expect that global roll out might coming earlier than it. So far Samsung hasn't revealed any news regarding the firmware update timeline to its devices.
Well the LG G2 is now getting the Android 4.4 KitKat update and Sony has officially confirmed that which smartphones will be getting the Android 4.4 KitKat, but no word on the release date.
We can just hope that each manufacturer can faster roll out the update to the devices. Stay tuned for more news.
Source