We already know that Samsung will update its high-end devices to Android KitKat. Samsung not only plan to update the high-end devices, the manufacturer is also considering to bring the KitKat update to its entry-level smartphones.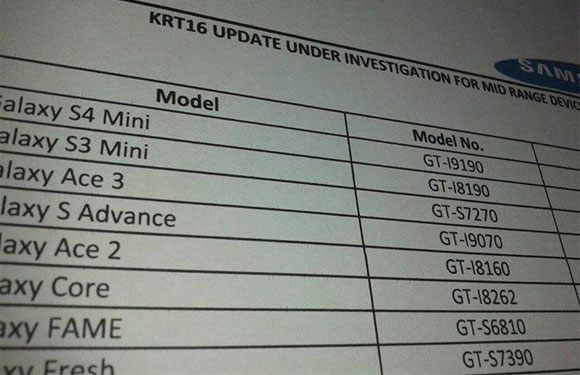 A leaked document shows that Samsung is investigating the Galaxy S4 mini, Galaxy S III mini, Galaxy Ace 3, Galaxy S Advance, Galaxy Ace 2, Galaxy Core, Galaxy Fame and Galaxy Fresh to see whether they are capable of running KitKat smoothly.
Note that Samsung is just investigating the compatibility but not official announced the roll out plans. However you can still hope that these devices are able to receive further firmware update.
Google claimed that Android 4.4 KitKat can run smoothly on 512 MB RAM device, but will it still able run smoothly when Samsung included the TouchWiz skin? Stay tuned.
Source