Samsung has finally rolled out the Android 4.4.2 update to the Galaxy Note 3, however it is now available in Poland via Samsung Kies and currently available for the Snapdragon 800 variant (SM-N9005).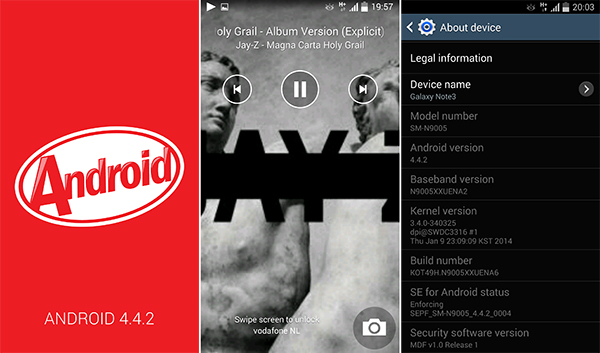 The update is now available in Poland, as always it will take a few days or weeks before the update available in all regions and users.
Here's the official changelog from Samsung:
- Music Album art are displayed on lockscreen while playing music album
- Camera shortcut is displayed on lockscreen
- Support more various upgraded Emoji icon
- You can select the default messanging app between Messages and Hangout
- Available to select the Home launcher among preloaded TouchWiz easy Home, TouchWiz basic home and downloaded third launcher
- Location service are integrated and more detailed by new Location menu
- Support Wireless Printing service
- Support the more upgraded GMS apps like Photos and Drive
- Require to upgrade the Gear Manager to the latest version 1.6
There's no word on Android 4.4.2 update for the Galaxy S4 but stay tuned as we will update more post in the future.
Source