Famous leakstar
@evleaks
has shown a press render regarding to the Nokia Lumia 630, which will be the successor over the Lumia 620.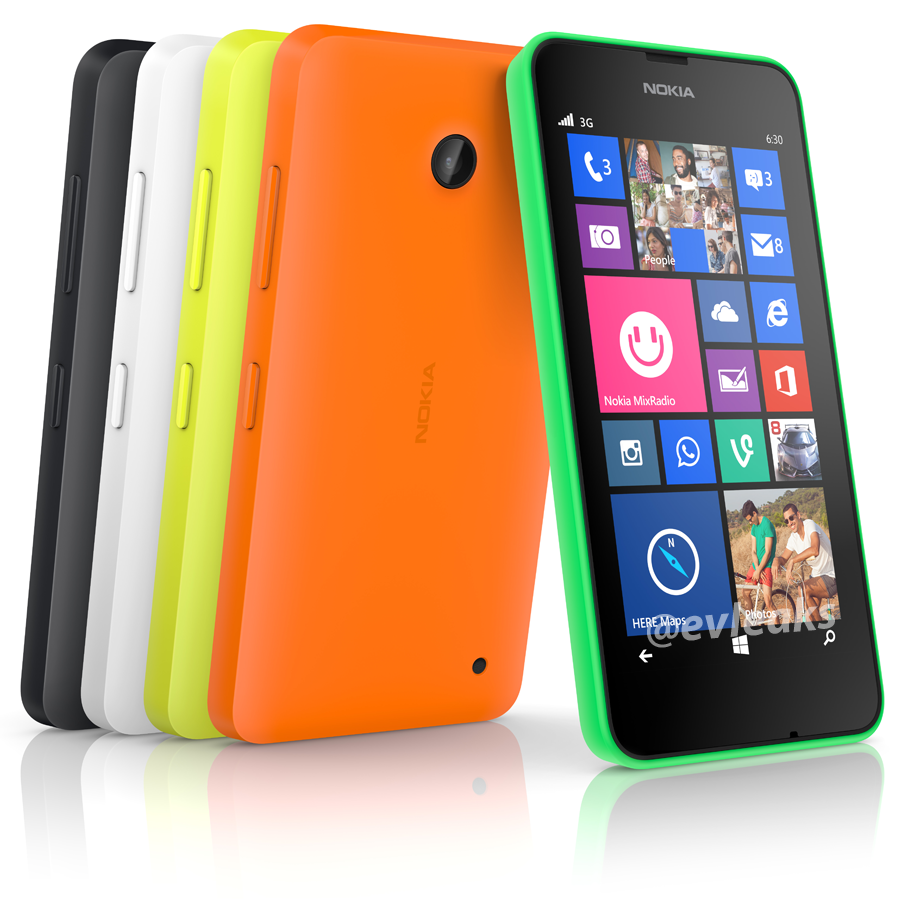 It seems that the Lumia 630 will come with black, white, yellow, orange and the new colour which first seen in Nokia X - green. One noticable change is the three navigation buttons are now on-screen, which looks more like Android. We assumed that this is one of the Windows Phone 8.1 features, bringing on-screen navigation support.
Another noticable change is the dedicated camera button is missing. Normal Windows Phone device will be having the dedicated camera button below the power button, but it seems that Nokia won't offer it to the Lumia 630.
The Lumia 630 is expected to pack slightly higher-end specs than the Lumia 525 and it will boot in Windows Phone 8.1. The device might also comes with dual-SIM variant too.

Meanwhile, the device is expected to launch in a Nokia event which held on April 19th alongside with the Lumia 930.