Followed by the
announcement
of Moto E, Motorola has also announced the upgraded version of Moto G with 4G LTE connectivity and expadable memory.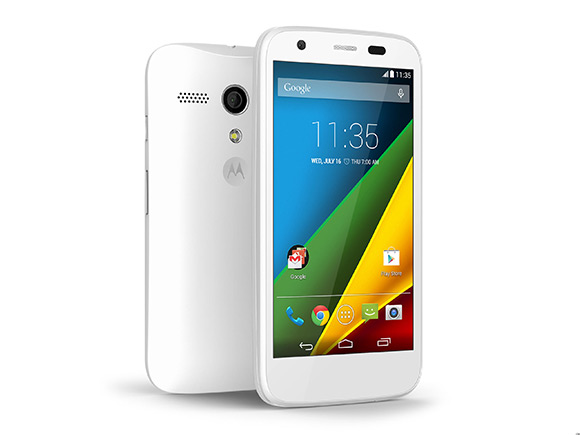 Nothing much difference between the original Moto G and Moto G LTE - 4.5" 720p display, Snapdragon 400 SoC, 1 GB of RAM, 5 MP camera with LED flash, 2,070 mAh battery and Android 4.4.2 KitKat.
What makes the Moto G LTE better is it features 4G LTE connectivity and microSD card slot, which people complaint about the original Moto G.
However, with these additional features, the Moto G LTE is priced at slightly higher price for $219 (around RM 709) comparing to the original 8 GB Moto G.
The Motorola Moto G LTE will be available in more than 40 countries soon, hopefully it will arrive Malaysia soon.