The Nokia Lumia 1520 is expected to be unveil at Nokia World event on 22nd of October next week. Well, this doesn't mean that the leak of the upcoming Nokia 6" phablet will stop. Today, the Lumia 1520 leaks in new colour - cyan.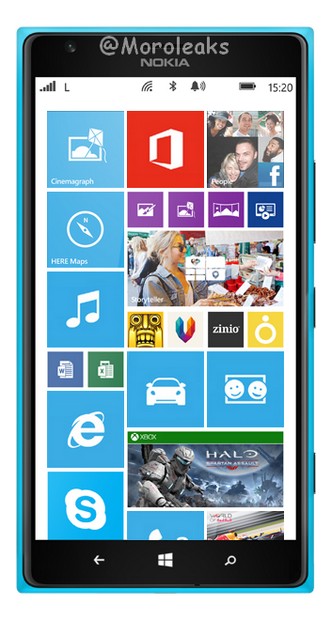 From the image above, you can see that the Lumia 1520 has third Live Tile column of the start screen, which only 1080p Windows Phone will be getting. Not much details have been revealed on the image, the Lumia 1520 shares the same design language as the Lumia 920 and Lumia 1020.
Rumored specs of the Lumia 1520 are include 6" Full HD display, Snapdragon 800 SoC, 2 GB of RAM, 20 MP camera with PureView tech, 3,390 mAh battery and boot in Windows Phone 8 GDR3 update.
Meanwhile, the Nokia World event is same date as the
Apple's iPad event
. Which manufacturer do you hope to see the most? Leave a comment to let us know.